The Audio Engineering Society's Los Angeles Section endeavors to promote the increase and dissemination of educational, and scientific knowledge in audio engineering and the promotion and advancement of this science and its allied arts in both theoretical and practical applications. The Audio Engineering Society's Los Angeles Section also endeavors to promote the stimulation of interest in audio engineering, the encouragement of the interchange and intercourse of ideas, and the promotion and maintenance of high professional standards among its members and the audio community at large.
OFFICERS AND EXECUTIVE COMMITTEE
Term: June 2017 - May 2018
Brian Seagrave started cutting radio commercials when he was just a kid at age 15.
While growing up in the San Francisco Bay area, he also did local live sound work with acts including Dave Grohl, The Doobie Brothers, Tori Amos, and Vertical Horizon to name a few.In 2003, he graduated from Ex'pression College for Digital Media and relocated to Los Angeles where he learned score mixing as an intern at Signet Sound and TV Promo mixing as an assistant audio engineer at Pacific Soundwaves. His next gig, at North Hollywood Sound, saw him move into the lead audio engineer's chair. While at NHS, Brian recorded, edited, mixed, and mastered several years of airline talk shows, and helped the facility expand their studio services to include feature mixing, television shows, radio commercials, and video game VO. In 2007 he was nominated for a Grammy in Spoken Word (Comedy) for the book-on-tape, "New Rules with Bill Maher".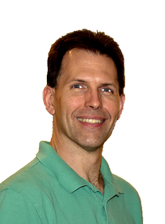 Term: June 2017 - May 2018
Kevin Salger has over 10 year's experience in theatrical and concert live audio reinforcement, mixing and recording operas, musicals, plays, jazz and rock concerts, poetry readings, lectures, graduations, music and dance recitals, and a couple of game shows. At the PBS TV station in Charlotte, NC, Kevin helped keep the station on the air as a broadcast engineer, repairing and maintaining video tape recorders, video cameras, control room switchers, audio mixing boards, and more. He was later the station's audio engineer, mixing, recording, and editing over 240 productions. He holds two Society of Broadcast Engineers certifications (Broadcast Technician and Audio Engineer), largely due to his TV work. Now back in the Los Angeles area, Kevin is pursuing a technical writing certification from Cal State Long Beach to add to his Cal Poly Pomona Bachelor's degree in Electrical Engineering.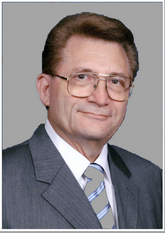 Term: June 2017 - May 2018
Richard Wollrich has served successfully as Treasurer for the AES Los Angeles Section's 1,000+ membership, for the past 13 years. Richard has freely given of his time to successfully oversee the financial affairs of its ever-expanding activities. He developed the AES-LA website to its current look and feel, serves as its current webmaster, and is the Section's Newsletter Editor. To reach a wider audience, he is currently helping to develop the bilingual Spanish section for the website and newsletter, and is helping to develop individual and company-supported programs.
With more than 50 years of experience within the Hollywood Entertainment Community, Richard has worked in various capacities at all the major motion-picture studios, including Chief of Projection Engineering at 20th Century Fox and as a post-production Sound Mixer with Sony Picture Entertainment Studio in Culver City, California.
Term: June 2018 - May 2019
Jerry Danielsen graduated from Sound Master Recording School in 1982 and has been recording music and anything audio ever since. He started Busy Signal Studio in Santa Clarita in 1984, and still work there full-time where he engineers, produces and arranges music of songwriters and bands. Jerry graduated California Institute of the Arts in 1992, where he got a BFA in "Electro-Acoustic" music composition. He has since written music for many short and feature films. Jerry also is a co-founder of Los Angeles Poets' Press. He has published several books of poetry and vignettes. In addition to these multiple projects, Jerry is also sound designer for Rock and Roll Archeology, a podcast that delves into music culture, history and technology. Jerry is also a member of NARAS.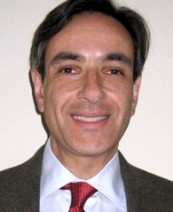 Term: June 2018 - May 2020
Joe Schwartz studied music and played several instruments in high school. He went on to study Music Production and Engineering at Berklee College of Music in Boston, earning a Bachelor of Music degree in 1986. Since then, he has worked in diverse settings and capacities. He started as an assistant engineer at various recording studios in New York and Los Angeles. From 1990 to 1996, Joe worked in film and television sound editing at Sony Pictures and independent companies. His ADR and dialog editing garnered two MPSE Golden Reel Award nominations, in 1993 and 1994. Joe was hired to his current position at California State University, Northridge in 2008, providing post-production support for facilities and student films. Joe holds Avid and Apple certifications, and is a member of AES, SMPTE, the Recording Academy, the Mo on Picture Editors Guild, and the Digital Cinema Society. He has served on the AES-LA Executive Committee since 2010.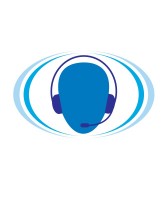 Term: June 2018 - May 2020
Karen Eckhoff earned a BA in cello performance at Oregon while working in the Beall Hall studio, then moved to Los Angeles to attend LA Recording Workshop. She worked at Pacifique Recording Studios, gaining credits on albums for Wynonna Judd, Diane Schuur, and Peter Hofmann. She has freelanced throughout the music and post production industries, including the Oregon Bach Festival, Stockdale Music, Offworld Studios, and Jam Sync Audio/Five Star Video. In 1994, Karen shifted to post production, working for several years at All Post, then spending 12 years as chief engineer at Advanced Digital Services. She enjoyed a stint at Chace Productions, and has worked for Disney/ABC Television Group in Entertainment Marketing. Her favorite audio projects are self-funded passion projects and restoration of early film sound.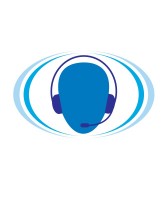 Term: June 2018 - May 2020
Christina Paakkari started at Music Lab where she worked as both an engineer and technician. She then moved to Wilder Bros. Audio Industries, Spindletop (now LA Studios) and Wally Heider Recording. Heider's was a life changing experience for her doing Scoring, Remote Recording and being involved in the most advanced tech shop of its day. She joined the Capital Studios team in 1982. She came up with the concept of the movable wall between Studios A and B. She was one of the designers of the immense wiring scheme of the 1989-1991 Studio A rebuild that has been the model for many other studios in Los Angeles. She invented the "Advance Sync Recording" for use with EDNET and ISDN systems. She has involved in recording for vinyl records, TV, film, live broadcast and concert touring.
She is a 3-time Grammy and 2-time Emmy Winner.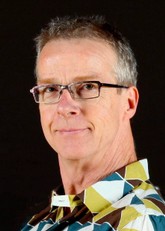 Term: June 2018 - May 2020
Peter Doell
garnered a B.A. in Electronic Music Composition at SUNY Albany, studying there with icons like John Cage. Pursuing parallel paths in both music and engineering, he moved to Boston - working in studios, small clubs, and Symphony Hall with the Pops. Seeking more opportunity, he relocated to Los Angeles where the recording bug started to metastasize. Initially hired as a technician, but quickly recognized as a talented recording engineer at Wally Heider's, Sunset Sound, then Capitol Studios 1983-1999. Drawn to feature-film scoring at Sony Pictures Entertainment for four years, he ultimately returned to the music world, at Universal Mastering Studios for 12 years, and now with After Master Audio Labs as Senior Mastering Engineer. Pete is also the host of IPTV show
"Inside The Star Chamber"
where he gets to interview the folks 'behind the glass curtain'. Past AES Mastering Panel Member, NARAS P & E Wing Member.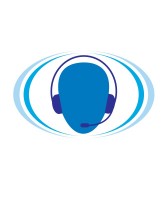 Term: June 2017 - May 2019
Karen Read
is an audio professional who has been working in Television Post Production for over 20 years. She studied Film, Video and Sound at The School of the Art Institute of Chicago, where she learned the fundamentals of signal flow and sound design on an original analogue Moog synthesizer. She has worked as an audio engineer, restoration specialist and mixer at Point 360 in Burbank since 2001. Currently, as the Audio Technologies Manager, Karen is the leader of a highly successful creative and technical audio team. She develops workflows and best practices, guiding her team along the cutting edge of audio post production. Although she can become overly-enthusiastic about discussing broadcast specs, she never loses sight that the technology and guidelines only exist to serve the art.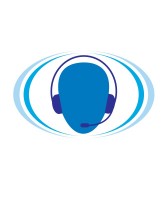 Term: June 2017 - May 2019
Lenise Bent
is a long-standing member of the AES, NARAS' Producers & Engineers Wing, the Blues Foundation, ARSC, IASA, WAM (Women's Audio Mission), Hollywood Sapphire Group and Women in Music, L.A. Chapter. Her path began as an assistant at The Village studios, working alongside renowned engineers and producers - including Roger Nichols on Steely Dan's "
Aja
" and "
Gaucho
" and Supertramp's "
Breakfast in America"
. The first woman to record a platinum album ("
Autoamerican
" by Blondie), she segued into post-production audio, recording and mixing Foley, V/O, and traveled the globe as a foreign dubbing-supervisor for Dreamworks™, eventually returning to music, her first love. Currently consulting with singer-songwriters on basic recording techniques and their home studios, she teaches workshops on audio recording, studio etiquette and the history of recording... among others.
Term: June 2017 - May 2019
Juan de Dios Martin
is a Music Producer and Mixing Engineer from A Coruña, Spain. He started his career as a recording and touring multi-instrumentalist musician for several Spanish bands. In early 2000, he decided to expand his creative talents behind the glass and began producing artists. Shortly after, he opened his recording studio in Madrid, where he made numerous albums, acclaimed by critics and specialized press. He also set up a small record label for releasing his own projects. In addition to producing and engineering, Juan has written music for commercials and television series. Following a work opportunity in 2014, he moved to Los Angeles to continue learning and exploring new ways in music. For the Latino Community, Juan is also helping to develop the Spanish AES-LA newsletter and website.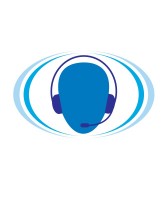 Term: June 2017 - May 2019
Scott Esterson
considers himself lucky to have been involved with the audio community for over 40 years. He started by working on the road with George Benson, The Crusaders, Air Supply and many others. He has worked for several companies in many different capacities, including Lexicon, Tascam, DTS and Genelec which, he says, "has given me a wide knowledge of many different areas in the audio world." He is currently Western Sales Manager for Adam Audio. During the 2016 AES Convention in Los Angeles, he served as chairperson for Special Events, which he found the experience "extremely rewarding." His goal is to increase the relevance of the AES to the game community, systems integration, forensic audio and other audio arenas. He believes that by increasing awareness in other areas, we all become more knowledgeable and valuable.